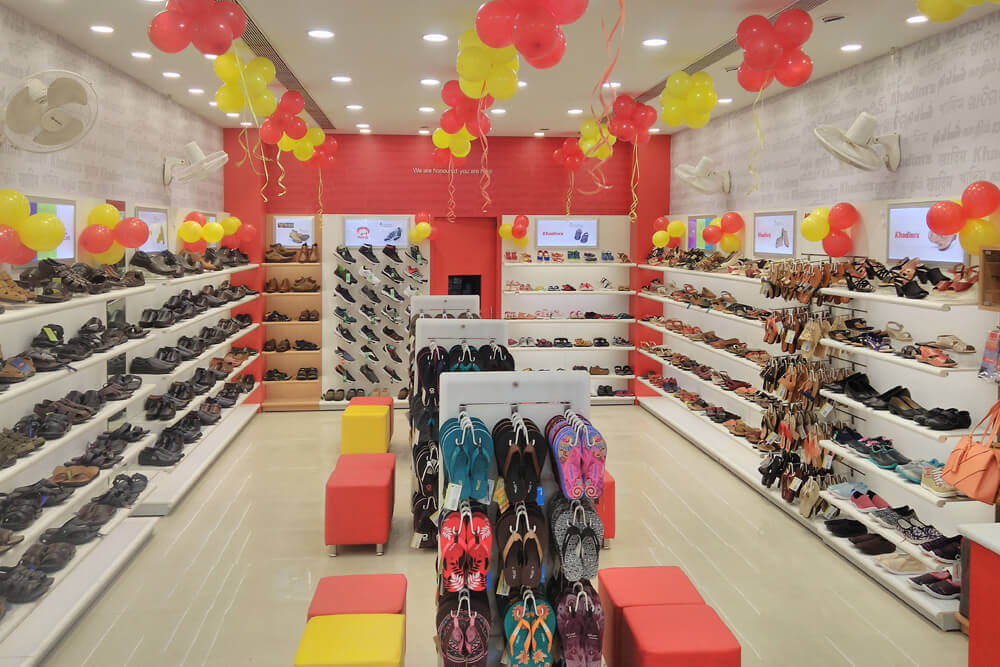 JOIN AS A FRANCHISEE PARTNER
Thank you for your interest in Khadim's. We would be glad to partner with you, if you own a commercial or commercially converted/convertible retail space on a rental/revenue share basis with the following specifications:
---
EXCLUSIVE BRAND OUTLET (EBO):
Selling Space Area: 500 – 1000 sq.ft (Ground Floor) in High Street Market or Mall
Adjoining Warehouse Space: 500-700 sq.ft
Minimum Frontage: 14ft
Market Potential: 10k -12k sale/day (minimum)
If you meet our specifications mentioned above, please see contact information (table below) and write to us with the following (mandatory) details. We'll get back to you soon.
Name(s) of one or all the owners of the retail space
Postal Residential Address
Contact Numbers and eMail ID of the owner/owners
Postal Address of the Retail Space
Retail Space Area (square feet)
Frontage of the Retail Space
Photographs of your Location
Demographics of the Catchment Area
Please write to biz@khadims.com or call us on 1800 274 0501 / +91 33 40090501
For onboarding of processes, mentioned below in brief are some basic T&C for your understanding:
Interior Decoration of the retail shop to be executed by Khadim's appointed interior designing vendors as per specifications of Khadim's.
The proposed Exclusive Dealer is required to purchase and maintain stock of Khadim's Merchandise, the amount of which shall be decided after conducting a Market Survey and assessing the Market potential of the shop's location. This Stock level will need to be increased during the festive months around the year.
The proposed Exclusive Dealer will need to keep and maintain a refundable Security Deposit of minimum Rs.2 Lakhs.
At the time of inauguration of the proposed showroom, Khadim's will be organizing and conducting an Awareness Campaign and Outdoor Advertisement, the financial estimate of which shall be conveyed to the Exclusive Dealer in advance. The cost will be shared by Exclusive Dealer and Khadim's in a 50:50 ratio approximately within a budget of Rs.1 Lakh. Alongwith this, Khadim's shall support the EBO with their brand marketing activity as planned on an annual basis.
The proposed Exclusive Dealer selling our Branded products must not indulge in purchase or selling of other branded products from the showroom.
All payments need to be deposited by the proposed Exclusive Dealer with Khadim's in advance at the time of processing of the Dealership Application Form.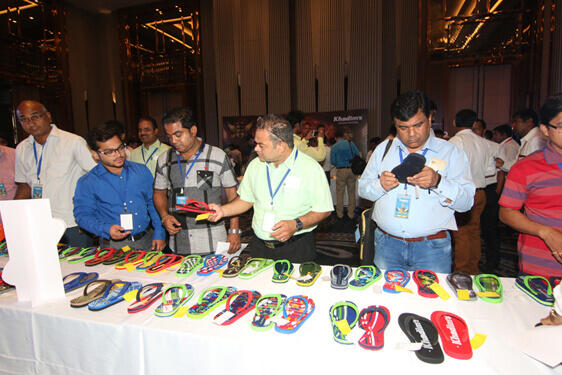 Our present Distribution network of 357 distributors (primarily) in Eastern India serve MBO's (multi brand outlets) with product lines of Hawai, Flip-Flop, PVC, Eva, PU, and School Shoes. Distribution has also forayed into the North, West and South, not excluding further expansion in the East.
Khadim's distribution centers are strategically located at Kolkata, Chennai, Patna, Guwahati and Delhi, and service a multi-tiered distribution network comprising Distributors, Wholesalers and Retailers that cater efficiently to the country's burgeoning population.
The success of the distribution network depends largely on Khadim's sophisticated infrastructure and production setups in Panpur and Kasba Industrial Estate (West Bengal). These setups are equipped with modern manufacturing facilities and specialized equipment sourced from all over the globe, which allows the company to manufacture an extremely wide range of international-quality footwear comprising formal, semi-formal and casual shoes, sandals, slippers (Hawai, Eva, etc), sport shoes and school shoes and much more for men, women and children.
Eligibility:
Minimum 750 sq.ft. warehouse area.
Financially capable with a minimum monthly stock purchasing capacity of 3 lakhs
Access to minimum 20-30 retail counters in a small city and 100-150 retail counters in a big city.
Other Criteria:
The proposed Distributor is required to purchase and maintain stock of Khadim's Merchandise every month (no exceptions). Stock purchase may be increased during the festive months around the year.
Purchase of stock will be restricted to Khadim's Hawai, Flip-Flop, PVC, Eva, PU and School shoes and sandals.
Khadim's ensures optimal appointment of distributors to eliminate unfair competition and territorial conflict.
How to apply:
If you meet our specifications, please write to us and we'll get back to you soon. The following documents are required for a valid application:
Partnership Deed (if any; applicable for Partnership Distribution)*
Memorandum / Articles of Association (in case of Pvt. Ltd. / Ltd. Company)
Identity Proof of Owner / Partner(s) (Voter ID, Driving License, Adhar Card)
Photograph of Owner / Partner(s)*
Photocopy of PAN Card*
Photocopy of Trade License*
Photocopy of Central Sales Tax / VAT Registration Certificate*
Bank Statement (last 6 months)
Cheques*
Security Deposit as per Company norms
Rubber Stamp*
Waybill of CST registered party required for goods despatch (out of W.Bengal)
Filled "Dealership Application Form" along with all of the above